AMARA the Sicilian orange "Amaro"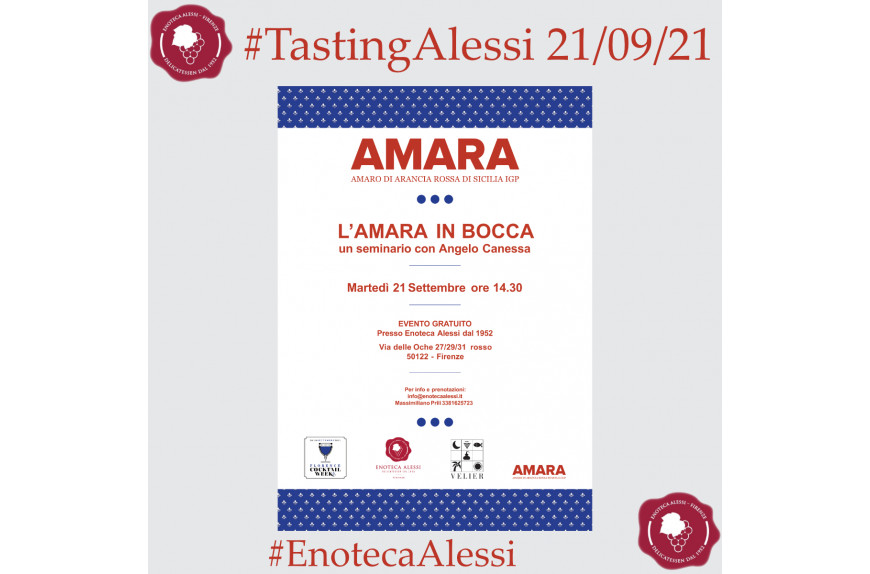 AMARA the Sicilian orange "Amaro"
03/09/2021
Tags
amara amaro
Categorie
events
At the end of a meal, it is a must. In the aperitif, it is inevitable, and in fact, just the taste stimulates the receptors for the taste - precisely! - bitter, which increases appetite.
Even better if on the rocks.
I will tell you a personal anecdote.
It is usually offered directly at the table in restaurants, in Italy, after a rich meal.
That evening I was in an osteria in the centre of Rome with a friend who was, as they say, from out of town. At the end of the meal, after paying the bill, the owner at the counter asked me, "Which bitter do you want?"
My friend, who didn't speak Italian but could understand, looked at me bewildered: why is he still asking us what we want if we have already paid the bill?
It may seem strange, but in Italy, they ask us what we want to drink after meals, a little out of courtesy, a little out of culture. And amaro is always the perfect choice.
Macerating wild herbs in the alcohol produce the amaro I am talking about today.
"Amaro è 'o bene" - it is good
Mina sang it (in a song by Sergio Bruni).
AMARA
- which you can find in our unique Alessi selection - is the liqueur that originated in Sicily, next to Mount Etna. Immediately the red and bitter oranges of Sicily IGP come to mind.
The philosophy of AMARA
It starts cultivating IGP Sicilian blood oranges just a few kilometres from Catania. Once the oranges are ripe, here is the selection: made with care and one by one and the peeling, which is done by hand with impeccable precision.
Tradition meets innovation
The typical spiral cut is used, slowly turning around the orange. An ingredient no longer secret but fundamental is the addition of water that comes directly from the volcanic spring, which balances the bitterness.
We at Alessi know how to appreciate the excellence our territory can give us, and we always want to offer you excellent experiences.
The beauty of AMARA is in its quantity: it is produced in small amounts and in an artisanal way to have an incomparable quality.
So, whether it is for your aperitif or to be enjoyed after dinner or lunch, go to Alessi and ask for a bottle of AMARA. (as always, you can also find our catalogue online).