An American in Florence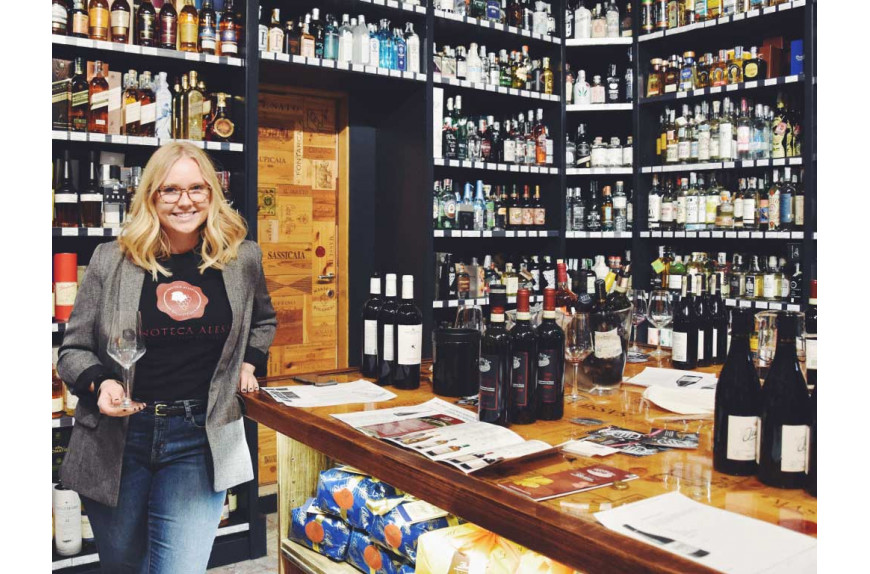 An American in Florence
15/04/2019
Tags
Categorie
news
Hello, it's Madeleine here! I am the current marketing and social media intern for Enoteca Alessi.
I moved to Florence, Italy from River Falls, Wisconsin where I study Marketing Communications and International Business.
I saw the opportunity to market in the wine industry and I jumped on it.
I have been so fortunate to work with the Alessi family. I also, feel very lucky to be placed here in Florence at the heart of Tuscany.
La grande bellezza
I am surrounded by beauty and really good wine; how couldn't I enjoy it. A Typical day at Alessi, I leave my flat and walk to Enoteca Alessi and when I arrive I ask about upcoming events and new products that came in.
I then spend my day taking pictures and posting them to Instagram.
Tasty stories
My favorite thing is to create stories based on upcoming and current events happening at Enoteca Alessi. At Enoteca Alessi there is never a day without excitement. There is always something happening; I've gotten to do wine events, sake, cocktail, a chocolate egg tasting and entering contests to win.
Wine, fun, history
The environment here is so fun and something I could do forever. The wine cellar has to be my favorite part of Enoteca Alessi because its filled with the most popular wine regions of Italy and each region brings a different type of grape and weather that creates a different wine.
Fabulous Chianti
I could spend my days there reading about the wines and where they are from and why. Chianti is my favorite, which I feel like is very expected because I'm in Florence and Chianti is just a short 30-minute drive.
I may be biased, but Chianti just can't be beat.
I highly recommend Il Grigio Chianti Classico Riserva, it's not only highly regarded by me, but given 91 points by Wine Spectator.
The Alessi family welcomed me with open arms and for that I am so grateful.
I've gotten to live out my dreams spending the day taking pictures and posting about wine!