Vetrina Alessi luglio 2022: Amaro Bonaventura, Tiramisù Di Casa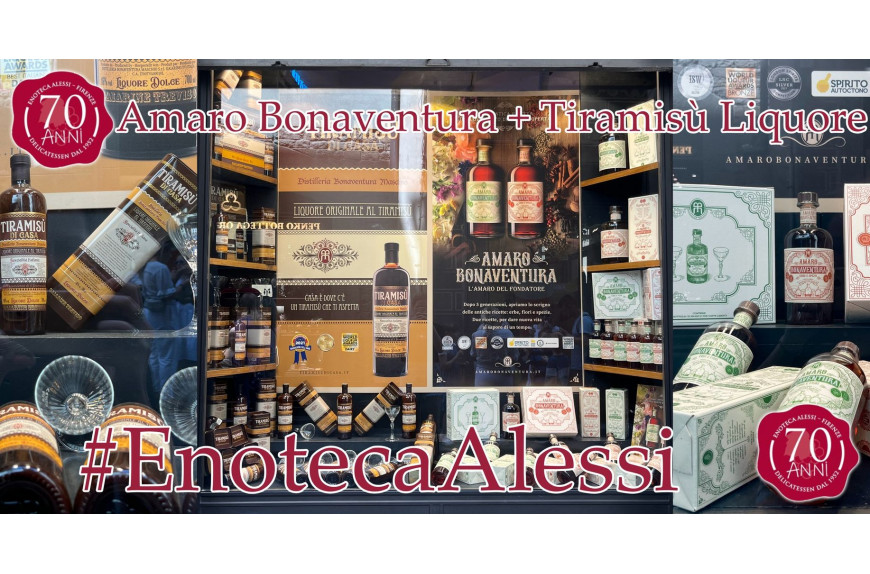 Vetrina Alessi luglio 2022: Amaro Bonaventura, Tiramisù Di Casa
11/07/2022
Tags
bonaventura
Categorie
events
Vetrina Alessi July 2022: Amaro Bonaventura, Tiramisù Di Casa
#VetrinAlessi July 2022 with Amaro Bonaventura Maschio "Erbe e fiori", Amaro "Erbe e spezie", Tiramisù Di Casa (sweet liqueur)
Bonaventura Maschio is the star of the Alessi July 2022 "Ve3trina", with Amaro Bonaventura and the new sensual Liquore Dolce Tiramisù Di Casa.
Amaro Bonaventura reinterprets the tradition of Grappa Maschio with a journey from the vineyard to the garden for Amaro "Erbe e fiori," with a varied taste-olfactory panorama ranging from geranium to lime; from orange and citron to apple and pear. With Bonaventura "Erbe e spezie," we play on a more robust register, originating from Maschio "Prime Uve Nere" grappa combined with cinnamon and vanilla, gentian and cinchona, and bitter orange.
Liquore Dolce Tiramisù Di Casa transforms one of Italy's favorite desserts into liqueur: Tiramisù. Let yourself be amazed by the creamy notes of cocoa and coffee.