Baratti & Milano, Ron Abuelo: Enoteca Alessi ottobre '21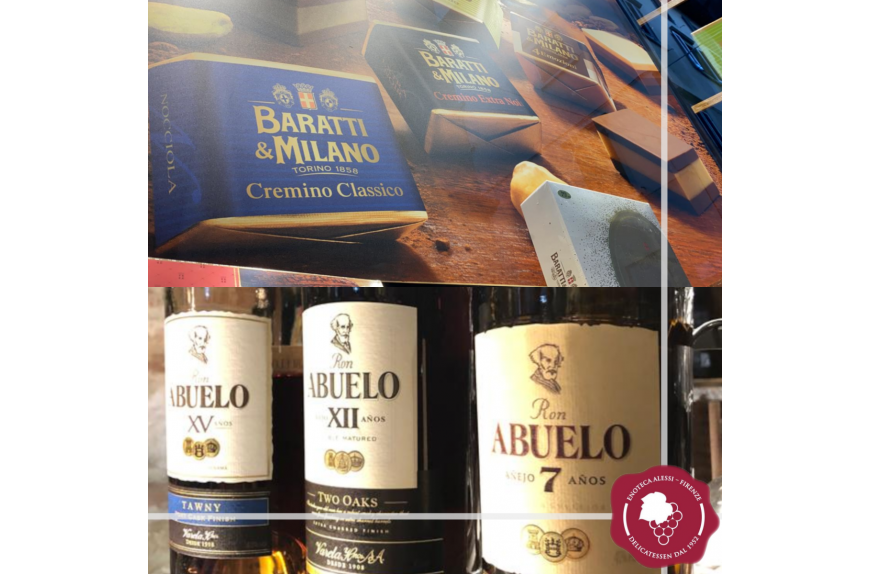 Baratti & Milano, Ron Abuelo: Enoteca Alessi ottobre '21
07/10/2021
Tags
#VetrinAlessi
Categorie
news
Baratti & Milano, Ron Abuelo: Enoteca Alessi October '21


Baratti & Milano - Since 1858 - is the protagonist of the #VetrinAlessi of October 2021
A great piece of Italian confectionery history is the protagonist of #VetrinAlessi:
Baratti & Milano
.
A long history that has at its origin the fantastic three-layered praline, the Cremino, recognized and appreciated all over the world for its delicacy and creaminess, in a delicate balance that harmoniously combines pure Gianduia chocolate with the velvety and lovable "tonda gentile" hazelnut cream.
In the Gianduiotti, the original recipe of the master chocolatiers treasures a long pastry tradition.
It offers a small jewel of sweetness and balance in a skilful blend of the best cocoa varieties, again with the precious sweetness of the "tonda gentile" hazelnuts.
#InCompagniaDi Ron Abuelo in enoteca in October '21
With Ron Abuelo we inaugurate a new series of initiatives in Enoteca Alessi: #InCompagniaDi.
And in October, we are in the company of Ron Abuelo with micro-events, events, promotions and discounts throughout the month.
Since 1936, the Valera Hermanos distillery has been the place where Panama's top-quality sugar cane is transformed into the precious Ron Abuelo.
The aroma of the extraordinary Ron Abuelo is sweet, strong, balanced.
The bright amber color heralds notes of caramel and walnut. Exceptional when served neat, Abuelo can also be enjoyed with a small addition of water or ice or as a base for great long drinks or cocktails.
Do you want to contact us?
Here are all the ways to do it!