Caffarel Enoteca Alessi November 2021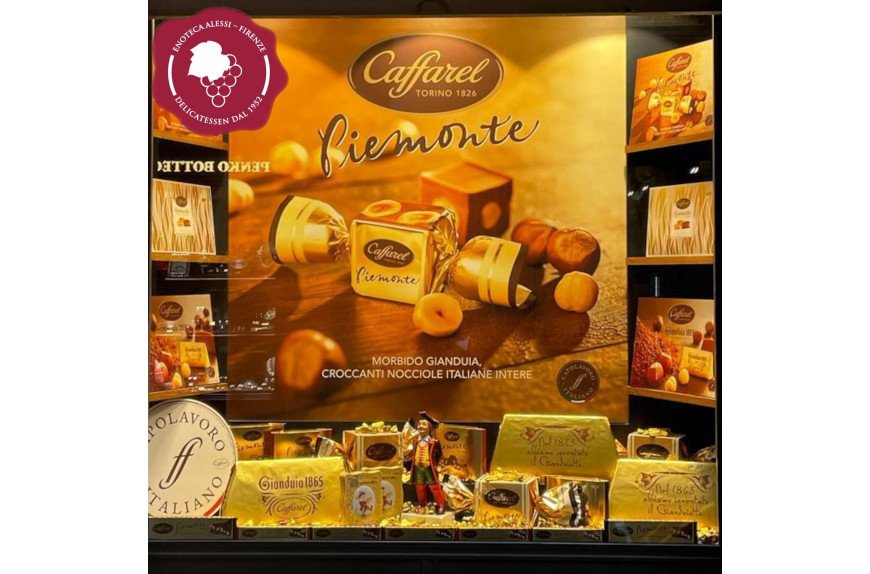 Caffarel Enoteca Alessi November 2021
03/11/2021
Tags
#VetrinAlessi
Caffarel
Categorie
events
Caffarel 1826 is the protagonist of the #VetrinAlessi of November 2021.
November is sweet, too, with #VetrinAlessi.
Vetrinalessi November 2021 with Caffarel
Gianduiotto is Caffarel's most extraordinary invention and one of the unique specialities in chocolate, magically created by combining the best cocoa with roasted Piedmont hazelnuts.
After almost two hundred years, the finest chocolate and the best hazelnuts are still the ingredients of Caffarel's uniqueness.
The Piedmont Hazelnut is recognized as one of the best globally; the cocoa used comes from Ecuador and Ghana, with a perfect blend of the most delicate and aromatic South American and the most robust and intense African.
The production follows the times and ways of traditional processing, dictated by care, calm, attention to detail.
We look forward to seeing you in the Caffarel wine shop to enjoy this delicious treat together!
The wide selection of Caffarel by Alessi
In-store, on our e-commerce
Of course, Caffarel's extraordinary quality goes far beyond the fantastic Gianduiotti. With Christmas just around the corner, it's time to stock up on goodies for the kids and, why not, for the adults too!
If you are looking for inspiration for your subsequent purchases, click here to browse our selection of Caffarel products.
Do you want to contact us?
Want to know more about offers, products, events? Want to book a tasting? It has never been so easy; there are many ways to contact us, choose the one you prefer!
Here are all the ways to do it!