Spirits e Colori stars in the new VetrinAlessi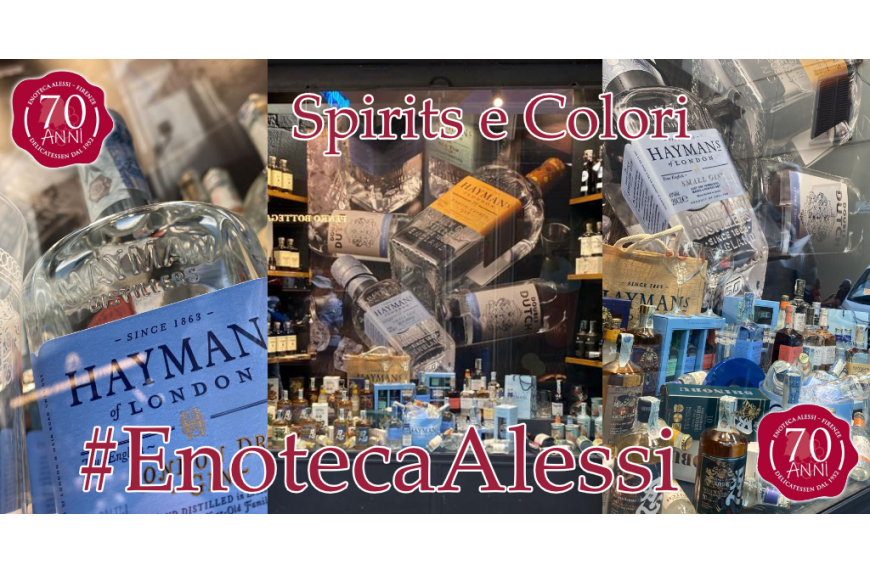 Spirits e Colori stars in the new VetrinAlessi
13/05/2022
Tags
#VetrinAlessi
Categorie
news
Spirits e Colori
Spirits e Colori stars in the new #VetrinAlessi
Spirits e Colori: distribution of Italian and foreign spirits
Spirits e Colori is a dynamic company specializing in the selection, importation, and distribution of spirits in Italy; it also offers a vast assortment of top quality ingredients oriented towards the world of "mixology" for cocktail bars, trendy lounge bars, and restaurants.
At our Enoteca, the prestigious Hayman's of London Gin is in the spotlight.
Hayman's still produces its gin using the same family recipes developed over 150 years ago. Using only the finest botanicals available and the two-day gin-making process, the botanicals are steeped in English grain spirit for a full day, allowing the natural flavors to emerge fully.
The traditional process is rarely applied these days, but it is what makes Hayman's Gin both extraordinary and future-ready.