#VetrinaAlessi May '23: Frescobaldi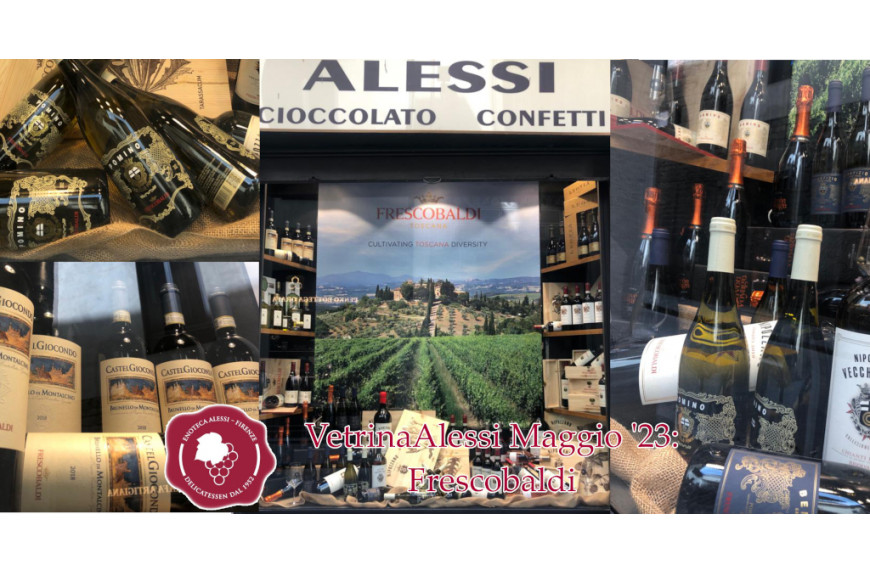 #VetrinaAlessi May '23: Frescobaldi
15/05/2023
Tags
frescobaldi
Categorie
news
We are excited to present the protagonist of the May #VetrinAlessi showcase: the historic Tuscan winery of Frescobaldi.
For over 700 years, the Frescobaldi family has been producing wines (and more!) of the highest quality, becoming a symbol of Italian viticulture.
Among their other fantastic products, Frescobaldi is renowned for some of their most famous labels, such as Pomino, a blend of Chardonnay and Pinot Nero grapes that offers a fresh and fruity taste, and Il Giocondo, a bold and decisive Chianti Classico Riserva.
Furthermore, we must not forget to mention Laudemio, the famous Tuscan extra virgin olive oil produced on the estate of Castello di Nipozzano di Frescobaldi, which has become synonymous with excellence and refinement worldwide.
The history and expertise of the Frescobaldi family can be appreciated in every bottle, paying tribute to the Tuscan winemaking tradition and the Italian wine heritage. We look forward to welcoming you to Enoteca with the treasures of Frescobaldi!