Ginepraio: the 'Tuscan' London Dry Gin!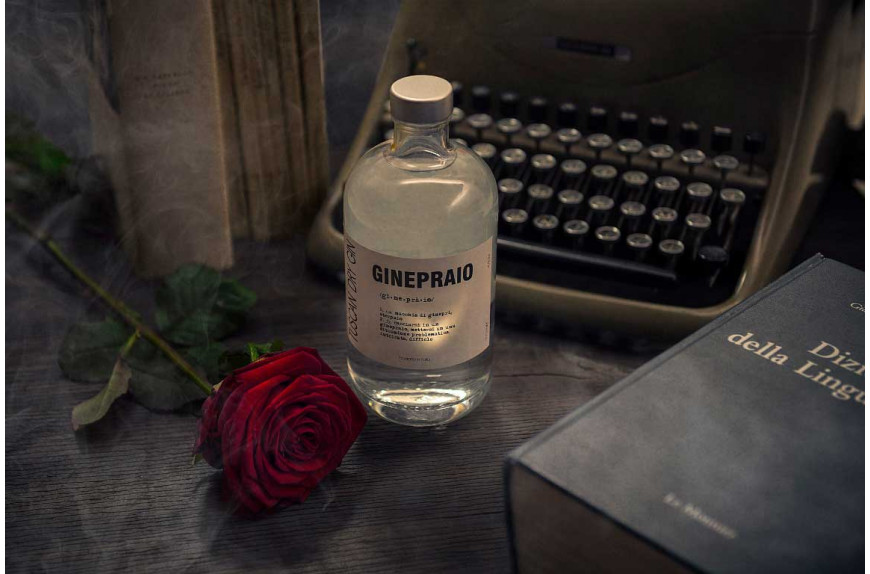 Ginepraio: the 'Tuscan' London Dry Gin!
05/06/2017
Tags
ginepraio
Categorie
news
[vc_row][vc_column width="2/3"][vc_column_text]Can a London Dry Gin be… 100% Tuscan? The answer is: yes indeed! Ladies and gentlemen, meet Ginepraio Tuscan Dry Gin!
Ginepraio: a Tuscan spirit with a… London Dry Gin 'spirit'!
Ginepraio is an organic "Made in Tuscany" London Dry Gin, from the partnership between Levante Spirits and Distillerie Deta. The name is after a colourful Tuscan saying: while "ginepraio" literally means a patch of juniper trees, but also ending up in a messy, complicated, hairy situation: a nod to the fact that
Levante Spirits
wanted a gin made on very strict principles.
Top notch raw material
All the Ginepraio ingredients are:
Certified;
Tuscan;
Organic.
Even the alcohol is conform to that principles, as it is produced from wheat of the Mugello area. The botanics (seven: among them, juniper - of course! - rosehip and helichrysum) are from Maremma, Val d'Orcia, Chianti. The distillery is in Barberino Val D'Elsa. At the helm of the distillation process, Deta's Master Distiller and Enzo from Levante Spirits, oenologist. [/vc_column_text][/vc_column][vc_column width="1/3"][vc_single_image image="21783" img_size="full" alignment="center"][vc_column_text]
[/vc_column_text][vc_separator color="custom" accent_color="#a12643"][vc_raw_html]JTNDaWZyYW1lJTIwc3R5bGUlM0QlMjJ3aWR0aCUzQTEyMHB4JTNCaGVpZ2h0JTNBMjQwcHglM0IlMjIlMjBtYXJnaW53aWR0aCUzRCUyMjAlMjIlMjBtYXJnaW5oZWlnaHQlM0QlMjIwJTIyJTIwc2Nyb2xsaW5nJTNEJTIybm8lMjIlMjBmcmFtZWJvcmRlciUzRCUyMjAlMjIlMjBzcmMlM0QlMjJodHRwcyUzQSUyRiUyRnJjbS1ldS5hbWF6b24tYWRzeXN0ZW0uY29tJTJGZSUyRmNtJTNGcmVmJTNEdGZfdGlsJTI2dCUzRGVub3RlY2FhbGVzc2ktMjElMjZtJTNEYW1hem9uJTI2byUzRDI5JTI2cCUzRDglMjZsJTNEYXMxJTI2SVMyJTNEMSUyNmFzaW5zJTNEQjAwNzM3RE5MNiUyNmxpbmtJZCUzRGZlZWZhNTY1ZDA4YWM3N2MxZWMxOGJhODIxMWQ0ZTBlJTI2YmMxJTNEMDAwMDAwJTI2bHQxJTNEX2JsYW5rJTI2ZmMxJTNEMzMzMzMzJTI2bGMxJTNEMDA2NmMwJTI2YmcxJTNEZmZmZmZmJTI2ZiUzRGlmciUyMiUzRSUwQSUyMCUyMCUyMCUyMCUzQyUyRmlmcmFtZSUzRQ==[/vc_raw_html][vc_separator color="custom" accent_color="#a12643"][/vc_column][/vc_row][vc_row][vc_column][vc_column_text]
Behind the magic
Infusions time varies between seven and ten days; then the distillation starts, using the alembic nicknamed "Lapo" (an old-fashioned absolutely Tuscan male name). Ginepraio rests then for ten days before being bottled.
Ginepraio Tuscan Dry Gin: tasting notes, mixology
This unique Tuscan Dry Gin has a well defined character, which exalts classic cocktails such as Martini and Negroni. The use of the helichrysum as one of the botanics lends an extra balsamic note to the flavour and taste as well.
Levante Spirits: not only gin
Let's go coffee & rum with 'Old Sailor Coffee'
The Old Sailor Coffee liqueur is inspired by a a recipe after the Adriatic sea fishmongers: a punch - style beverage with coffee, rum, anise liqueur. Served either warm or cold, Old Sailor Coffee is the perfect digestif liqueur.[/vc_column_text][/vc_column][/vc_row]