Nardini Florence: Bortolo Nardini products at Alessi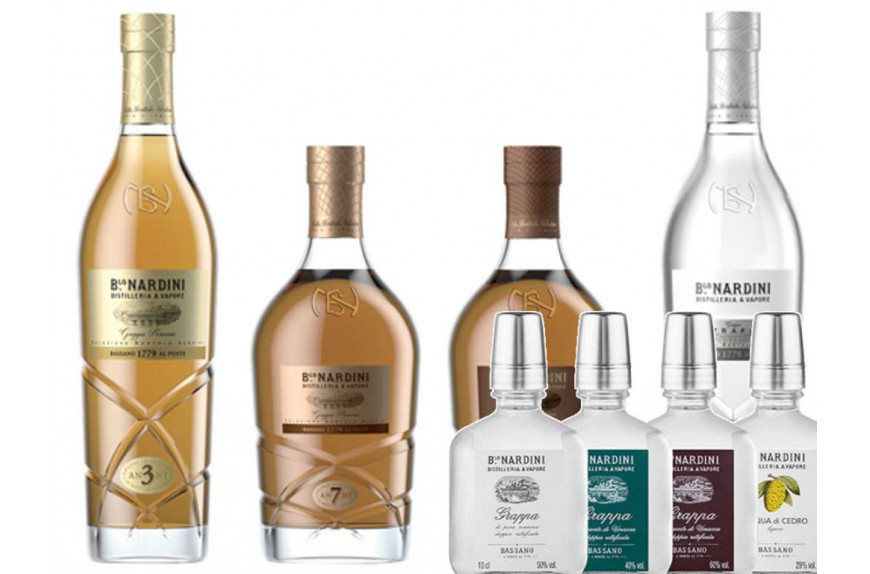 Nardini Florence: Bortolo Nardini products at Alessi
10/09/2017
Tags
nardini
Categorie
events
Nardini Florence experience: the Bortolo Nardini products are in display at the Enoteca Alessi next September 28th with a double appointment: for bartenders and for patrons. Meanwhile, discover the range of Nardini in Florence at Alessi!
Nardini Florence Experience: a #tastingalessi event to discover the Bortolo Nardini products
Bortolo Nardini: more than 200 years of passion for spirits and liqueurs
The Bortolo Nardini brand dates to 1779, when Bortolo founded his own distillery in Bassano del Grappa, close to the Bassano iconic bridge, now
Ponte degli Alpini
. With such a long history, the Nardini brand is proudly part of
The Henokiens
, the
International Association of Bicentenary Family Companies
. The company is now managed by the seventh generation of
Nardinis
, with Angelo, Antonio, Cristina and Leonardo at the helm.
The Grappa Nardini heritage
The first Nardini product was the famous Grappa, from selected grapes pomace. Nowadays the Nardini Grappa range has 24 different products with a great variety: aged grappa, "young" grappa, infusions grappa. The
Bortolo Nardini Selection
series is the highest peak of the current grappa production, with the
Copper-tone
Grappas (3, 7, 15 years old) and the
Extrafina
, from a blend of different pomaces. But Bortolo Nardini is not only grappa anymore. More reasons to come and taste the Nardini products at Alessi!
Bortolo Nardini Liqueurs and Brandy
A series which revamps the tradition of Italian liqueur Traditional liqueurs. From citron to almond or juniper, for a pleasant sweet aftertaste.
Bortolo Nardini Aperitifs and bitters
Again, a good mix of tradition and innovation. perfect "tools" for an
aperitivo
or an after dinner.
Nardini Florence Experience: double event at Alessi
Meet at Alessi the distinctive quality and variety of Nardini. As a professional or just as a passionate patron, pop in at Alessi next Thursday September 28th.
---
Nardini Masterclass - insiders
For barmen, bartenders, Food & Drink and Hôtellerie professionals: September 28th, Thursday, 14.30/16.30.
---
Nardini tasting session - a #tastingalessi series event
Visit us and enjoy the Nardini products in purity or in cocktails.
Event price €10
. September 28th, Thursday, 18.30/20.30.