The Glen Livet Sonic Experience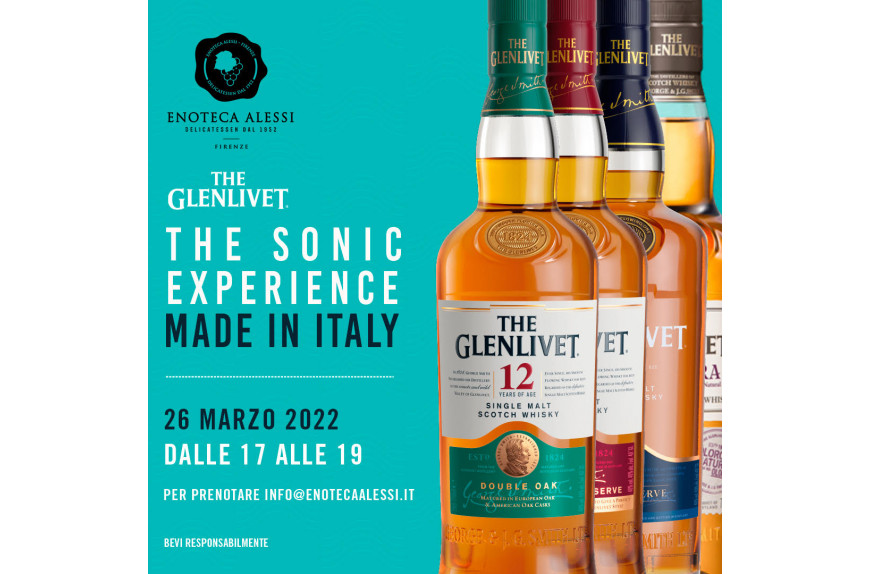 The Glen Livet Sonic Experience
11/03/2022
Tags
the glen livet
Categorie
news
The Glen Livet Sonic Experience
WHERE: Enoteca Alessi Via delle Oche 27
WHEN: Sabato 26 Marzo
TIME: dalle 17 alle 19
BOOK VIA: info@enotecaalessi.it
PRICE: 30€
PHONE: 055214966
The Glenlivet recently initiated the Sonic Whisky Tasting Experience. In essence, this is a brand new experience powered by sound and the senses to open up the world of whisky to new consumers. Designed to showcase the multitude of ways that whisky can be enjoyed, The Glenlivet Sonic Whisky Tasting Experience demonstrates how the myriad flavors and aromas hidden within The Glenlivet can be unlocked and savored by all.


More importantly, The Glenlivet also created a special audio soundtrack developed by whisky expert Dave Broom and the immersive audio experts from Art of Disappearing to unlock the key flavors in the single malt while providing a novel experience for audiences.
At Alessi you will be... experiencing the experience at its top, with incredible food pairing!