Welcome back: summer 2021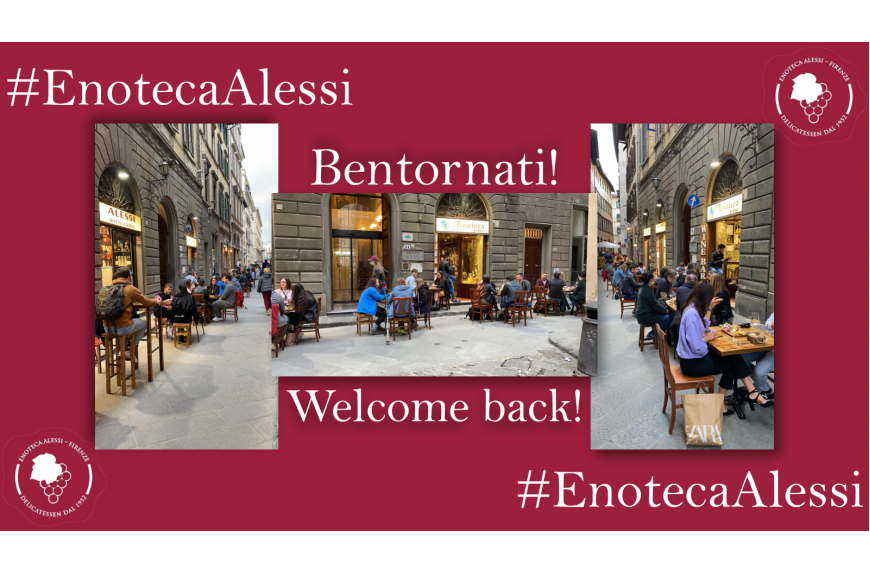 Welcome back: summer 2021
24/05/2021
Tags
wine bar
Categorie
events
It is with great pleasure that we reopen our tables. We are waiting for you: find out how, where and when.


Thank you!
First, a colossal THANK YOU.
Thank you for continuing to follow us on social media and in the store when it was possible; thank you for having enthusiastically joined our home delivery service: thank you for allowing us to remain always open during these hard times, through your support, your enthusiasm.
The extraordinary evening openings
And now, we are ready to reopen our Wine Bar with many spaced tables, in the Wine Bar itself, and now you can also taste wines in the suggestive setting of the Alessi cellar; waiting for the official decree of the openings inside, in the meantime, you can come and visit us on Thursday, Friday, and Saturday, from 18:00 to 21:30, in the street:
Via delle Oche
is now pedestrianized, to help traders and restaurateurs to leave with joyful evenings that, as far as we are concerned, we cheer with glasses of wine and the legendary Alessi platters :-)
By the way: booking is very welcome!
In complete safety
Hygiene and cleanliness have always been priorities for Alessi wine shop.
In this delicate phase of reopening, we are even more sensitive to those priorities.
All the areas and tables used outside are sanitized, as the area dedicated to the food preparation and all the utensils involved in the preparation and service.