Degustazione Whisky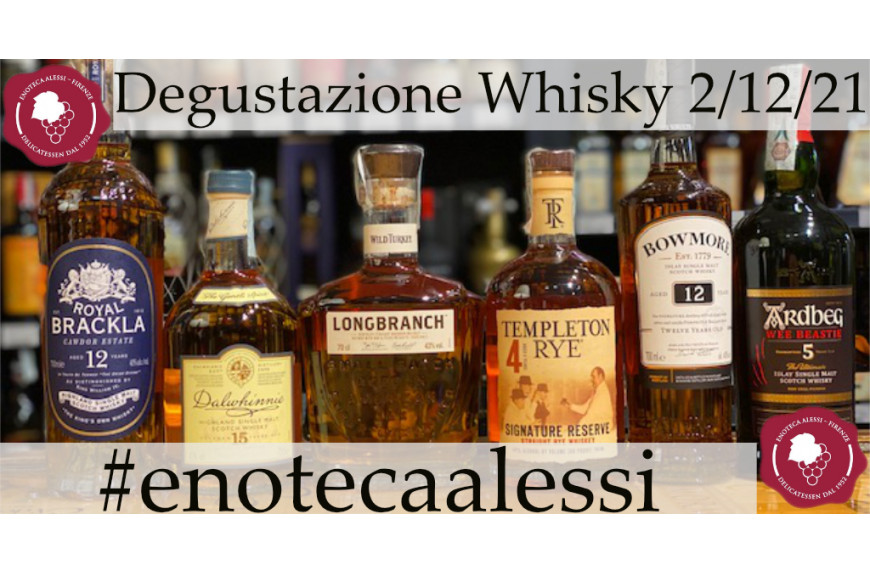 Degustazione Whisky
05/11/2021
Tags
whisky
Categorie
events
Whisky Tasting Thursday, December 2, 2021 Enoteca Alessi
Dear Friends,
Finally, this year, we return to the old and healthy habits :-)
Michele Chiarini
returns to us to tell us many stories of whisky and accompany us on a journey of "witty" and ... amazing tastings! The date is Thursday, December 2; the seats are limited: book as soon as possible!
Whisky Tasting Thursday December 2nd 2021 Enoteca Alessi h. 18.30/21.00
How to book
The tasting cost is € 35; it includes the aperitif that will be served from 6.30 pm to 7.00 pm. Please send an email to: info@enotecaalessi.it. We will reply to confirm your reservation with a link to purchase the seats you want to reserve. Please note: If you can't come, tickets are non-refundable, but you will receive a voucher for the same amount.
We are waiting for you!
Whisky Tasting
Royal Brackla 12 yo, the distillery of the "Royals" (Speyside - Scotland)
Dalwhinnie 15 yo the "highest" distillery (above sea level) in Scotland (Highlands - Scotland)
Long Branch from Wild Turkey - Bourbon whiskey aged 8 years (Kentucky - USA)
Templeton Rye 4 yo Rye whiskey invecchiato 4 anni (Iowa – USA)
Bowmore 12 yo – la distilleria più vecchia di Islay (Islay – Scozia)
Ardbeg 5 yo – "the wee bestie" (la piccola bestia) di Ardbeg (Islay – Scozia)