Pastificio Sorrentino l'Oro di Gragnano: the 'golden' Pasta!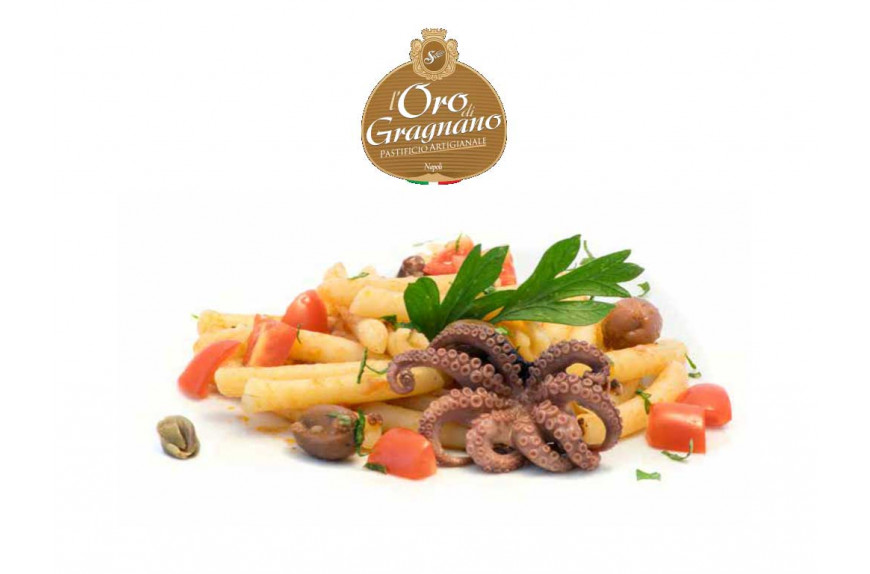 Pastificio Sorrentino l'Oro di Gragnano: the 'golden' Pasta!
24/06/2017
Tags
pastificio sorrentino
Categorie
news
L'Oro di Gragnano by Pastificio Sorrentino is a very special pasta which shares with great wine the desiderata, mission, and - above all - quality of the European food excellence certifications.
Oro di Gragnano: certified awesome!
The Oro di Gragnano (Gold of Gragnano) Pasta label is IGP (Indicazione geografica protetta: PGI, Protected Geographical Indication) and DOP (denominazione d'origine protetta: PDO, Protected Designation of Origin) certified. Pastificio Sorrentino is, with Oro di Gragnano, part of the "Gragnano Città della Pasta" Consortium. The Consortium has been founded in 2003 and Pastificio Sorrentino joined it in 2014. Since 2015 the Consortium has been renamed "Consorzio di Tutela della Pasta di Gragnano IGP"
The 'Code' of Pasta making
According to the Consortium's syllabus, the certified Pasta has to be made only with durum wheat flour and water from local aquatic groundwatwer. The production process is articulated in:
Kneading (impasto)
Mixing (gramolatura)
Bronze drawing (trafilatura al bronzo)
Desiccation (essiccazione) between 40 and 80°C
Stabilisation (Stabilizzazione)
On site packaging (confezionamento in loco)
Where the 'gold' magic happens: Pastificio Sorrentino
Gragnano, a tiny town in Campania, actually is the world capital of Pasta since the XVI Century. The terroir, between sea and the Lattari Mountains, is perfect for pasta making: the sea mitigates the Campania climate warmth and humidity, generating a micro - climate niche which is the best for the natural desiccation of Pasta. Meanwhile the water of the Monte Faito springs has a low quantity of chlorine, then perfect to make the dough. The durum wheat flour is locally (South Italy) sourced: meaning that the Pastificio Sorrentino uses wheat that is appreciated
since the Romans age.
The bronze drawing
confers the Pasta a special porosity and roughness that exalt the characteristics of the sauce.
What Pasta shape tickles your fancy?
While the Pasta making process is scientific, certified, strictly defined, the legendary Italian creativity is at work at Pastificio Sorrentino when it comes to Pasta shape! While
Macaroni
are the Gragnano Pasta format par excellence, Pastificio Sorrentino provides a wide variety of classical and brand new as well Pasta formats. You are going to have a lot to experiment, and enjoy, combining pasta and different recipes of sauce. And yes, at Alessi you don't find just the Pastificio Sorrentino Pasta, but an amazing range of sauces and dressings too!