Meet the Enoteca Alessi Sommelier: Carlo, sommelier in Florence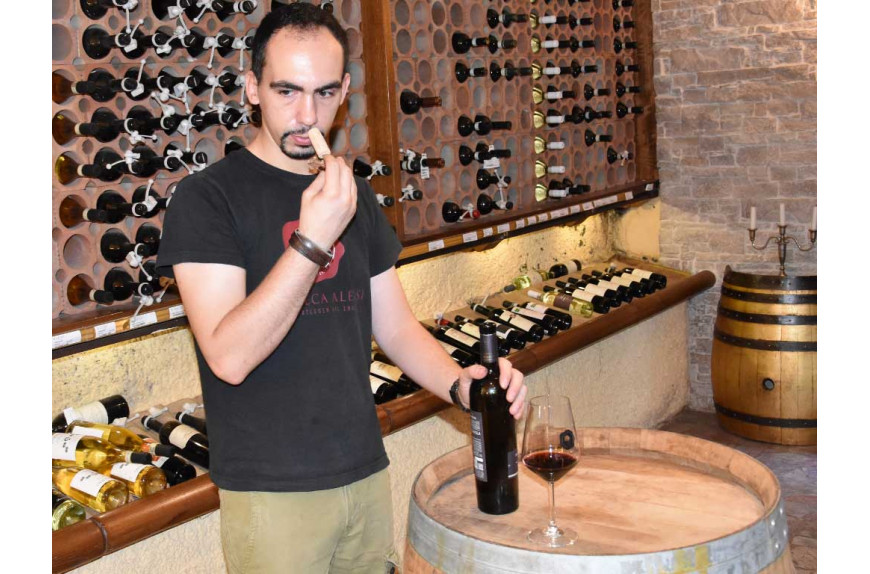 Meet the Enoteca Alessi Sommelier: Carlo, sommelier in Florence
01/09/2018
Tags
sommelier
Categorie
news
Meet the Enoteca Alessi Sommelier! Meet Carlo, learn from him some great wines to try, and how to experience them at their best, both here at the enoteca and at home.  
Why have you become a sommelier?
A great passion for all about wine, the will of becoming more professional in my job.
What are your favourite wines?
It's difficult to define "the" favourite wines: I think that there are many good wines, all of them are perfect in the right occasion. But if you want some names… When it comes to
sparkling wine
: "Ferrari - Perlè" Trento DOC: great for a toast with friends or an important dinner.
White wine
: "Vigneti Massa - Timorasso Derthona" DOC colli Tortonesi - Piedmont. A complex white from an ancient varietal, recently "resuscitated" by Walter Massa.
Red wine
: "Angiuli Donato - Maccone Primitivo" - DOP - Puglia. I know, I am biased, as a
pugliese
, but I recommend this bodily, structured red, rich and fruity with soft tannin. This triplette will satisfy even the most demanding wine lover!
A suggestion from you to a new Enoteca Alessi client: How to experience Alessi at its best?
Take an afternoon, come with some good wine lover and just start wandering through the huge variety of wine bottles in our cellar. Take your time, enjoy your glass (or glasses…) of wine, add even more fun, and taste, with one of the legendary
tagliere dell'Alessi
.
Not at Alessi, but at home: what are your suggestions for a client that has bought some wine from our cellar to enjoy them at home?
Just find the right time, and match the wine with the right food. Wine has to be a pleasure: take your time to enjoy it. And of course, the Alessi team will be very happy to help you with tips and suggestions!