Wine and personality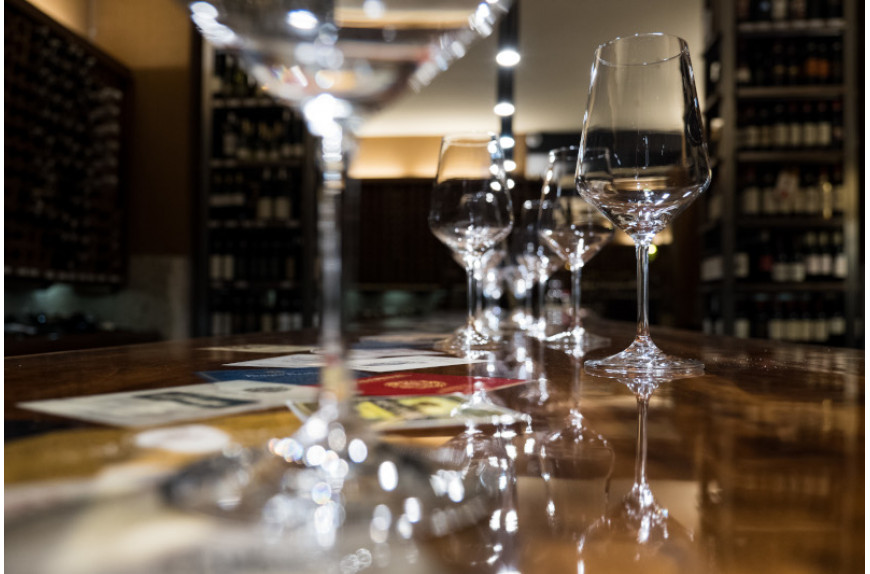 Wine and personality
08/07/2021
Tags
wine
Categorie
news
Every wine is a versatile experience; it can be matched to the best dishes, but who would match it to a book? We do it through an analysis of our wines and the corresponding personality of the authors we selected for you. Reds Whites Bubbles
Reds
Hemingway and Amarone
You are a traveller; you have a strong character: they either love you or hate you.
As the famous Ernest Hemingway said
Wine is helpful to make ink flow better.
And so, for us too, when we write, we need to feel inspired. Your wine has a deep red colour tending to garnet, a dry taste with bitterish nuances: Amarone Allegrini vintage 2015 is what you need to celebrate a momentous occasion.
Emily Dickinson and Chianti
"Impossibility, like wine intoxicates the man who tastes it."
This quotation introduces the author and her personality: a rebel, a lover of nature and who recognizes in fantasy the power to travel: so if you find yourself in the words of the poet Emily Dickinson a wine, having a ruby red colour and a dry taste slightly tannic, has minimum alcohol by volume which ranges from 11.5° to 12°. Tuscan DOCG wine takes its name from the region.
It is produced with Sangiovese, Canaiolo Nero, Trebbiano Toscano and Malvasia del Chianti grapes.
Aiola Chianti Classico 2017 is what you need.
White
This wine comes from the region of Neapolitan art, with a personality as changeable as it is decisive as that of Erri De Luca.
We can't help but pair it with the Feudi di San Gregorio Falanghina Serrocielo 2018.
It has a fresh flavour and notes of flowers and fruit.
You are a lover of cooking and love complex and intricate stories such as Salvo Montalbano a Firriato Favinia La Muciaria is the wine which reflects the unique soul; the distance mainly gives the particularity the grapes have from the sea, only 10 meters away, which provides the wine with a salty and elegant aromatic note.
Sparkling
And from Maison Billecart-Salmon in Mareuil-sur-Aÿ gentlemen we introduce to you Billecart Salmon Brut Reserve champagne.
For people with a soul imbued with vitality. Like the character invented by Rostand, Cyrano DE Bergerac, lover of poetry and wordplay.
The shades of this champagne range from straw yellow to bright golden hues, crossed by a fine and persistent perlage. The nose opens with a composition of floral aromas, aromas of fresh fruit and nuances of spices. The palate expresses a perfect harmony between fruity notes and pleasing crispness, which gives an exquisite finish.
About wines and personalities, we could go on talking for a long time, but we want to leave you with awareness to get closer to the wines that are right for you. So let it be to write better, or to read better in a good book or simply in the following article by Alessi:
Cheers!